Welcome to The Joyful Life Company! We make products that promote connection, conversation and family memories. All the warm fuzzies! Please take a peek around our little shop.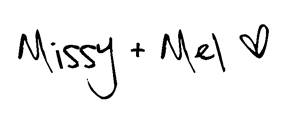 Looking for the very popular Birthday Interview Book? You've found it! Ask your kiddos the same questions each year on their Birthday, and create a beautiful keepsake for years to come. Birthday Interview Books make unique and memorable birthday and baby gifts!
Each product is designed to create meaning and connection in everyday moments. Get your family talking at the dinner table with our Conversation Placemats, take a moment to recognize the small joys with our Happiness Jar, or create an annual family tradition with our Birthday Interview Book!
You'll find Missy, Mel and the Joy Booth out and about in Manitoba! We look forward to catching up with some of you, and meeting others for the first time.
Sign up for our mailing list for more information on upcoming markets. Our books are also available on the shelves at some of your favourite retailers!
We love to work with families to design fun, collaborative ways to connect you with your true joys. We are thrilled to announce our newest product- Project Big Love: Family Workbook! Want to find out about all our new products? Join our mailing list for sneak peeks and special offers!
Joyful Journey
At The Joyful Life Company, we understand the importance of connection and purpose in our everyday lives. We know because we too have felt busy, disconnected, and rushed. Determined to make a positive change, we set out on our own journey of being present, each guided by our unique vision and core values. We are founded on the principles of joy, BIG love, connection, balance and simplicity. We are seekers of magic and meaning. Join us as we navigate this Joyful Journey!